World War I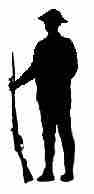 November 2018 is the centenary of the end of World War I, The Great War as it was known. Every village in the country was affected by tghe war and Campsea Ashe was no different. A total of 84 men associated with the village - they either lived or worked herer or their families did - served their country on active service. In total 18 of these men did not return.
The village will commemorate the ending of the war throughout November and all are welcome to participate in the commemorations.
Display
Throughout November there will be a display in the Church providing information about the men who served and what life was like in the village.
Activity afternoon
On Saturday 10th November the Heritage group will be organising an activities session to complement the display.
• Come and try some trench cake!
• Make a poppy.
• Listen to wartime music.
Remembrance Service
On Sunday 11th November, exactly 100 years after the end of the war, there will be a special service in the Church starting at 10.45 am.
Some of our men who served