Welcome to St John the Baptist Church, Campsea Ashe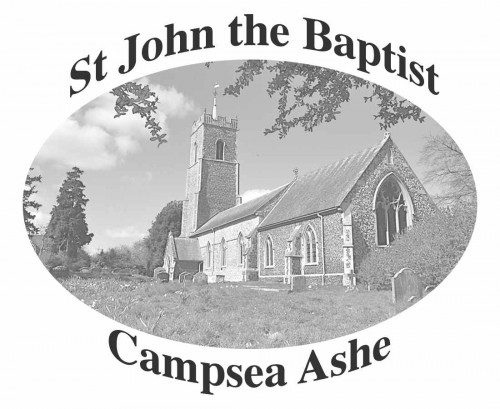 Welcome to the Campsea Ashe Church website. We hope you will enjoy your visit to the site and will explore all the pages by clicking on the links above.
Or, use the search engine in the box on the left to find what you are looking for.
To find out what is happening at the Church visit the Church Calendar page.
If you are in the area we also hope you will visit the Church which is always open for visitors. For directions please click here.
To make contact with anyone at the Church please use the message box on the Contacts page.
This Wickham Market weather forecast is generated by the Met Office Weather Widget