Save a life
A defibrillator has been installed at the Village Hall and is available for anyone to use. Defibrillators can save a person's life if they are suffering a cardiac arrest.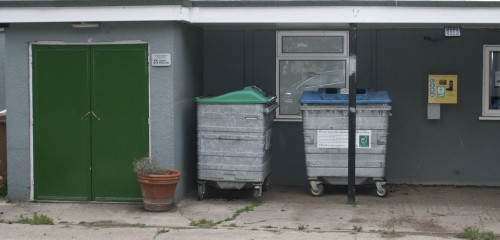 The defibrillator is located on the wall to the right of the doors at the Village Hall
To access the Village Hall defibrillator:
1 Dial 999
2 Ask for the Ambulance service and then the code to open the defibrillator at Campsea Ashe Village Hall IP13 0PT
3 Send someone to fetch the defibrillator and they can use the code to open the locked cabinet and access the defibrillator.
This British Heart Foundation video shows how to use a defibrillator
Hands on CPR (cardiopulmonary resuscitation)
Every minute a person has to wait for a defibrillator means their life is at risk. Whilst waiting for the defibrillator, or an ambulance, CPR can save that person's life. CPR is something everyone should learn in case they come across a friend, relative or even a stranger who is having a cardiac arrest.
To learn how to give CPR have a look at the following training sites:
British Heart Foundation
www.bhf.org.uk/how-you-can-help/how-to-save-a-life/how-to-do-cpr
Lifesaver
Have a look at their interactive training videos.
Local Training
For details of any CPR and defibrillator training available in the village contact the Parish Council through the Parish Clerk at [email protected].