Our bells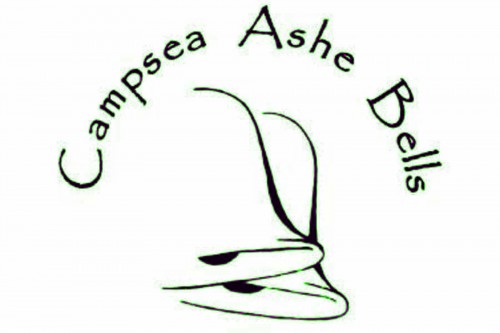 Our new bells have now been installed and are available for ringing. Do join us at one of our practices, or just come to listen to the sounds of our beautiful bells.
Ringing for Sunday Services
We ring for half an hour before all Sunday services.
Practice sessions
All practices are from 9.30 to 10.45 am on Saturday mornings. All are welcome.
Beginners Courses
We encourage anyone interested in ringing to have a go. Just turn up one Saturday and we will make you most welcome, or contact our Tower Captain, Glenys Fear, (on 01728 747177, or use the contact form below) for details of our beginners courses.
Ringing elsewhere in the locality
You may want to ring at other towers in the area and there are a remarkable number of places where you can ring locally. Have a look at our leaflet for details - click on the link below:
Bell ringing around Campsea Ashe