Royal Train at Blackstock
On the second of May 1956 the Duke of Edinburgh was onboard the Royal Train that stopped overnight at Blackstock Junction. He had been on an East Anglian tour inspecting the areas flooded in the 1953 flooding disaster.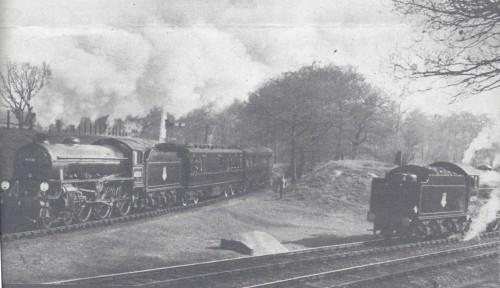 © Dr Ian C Allen www.transporttreasury.co.uk
We are grateful to an ex-resident of the village for sending us this photograph and for gaining permission from the copyright holder to publish it on our website. Do you know more about this visit by the Duke of Edinburgh? If so please let us know.