1832 Poll Book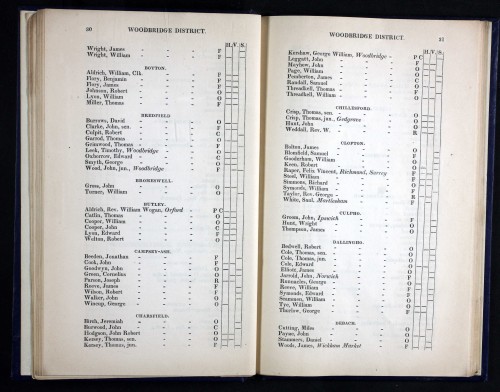 The Representation of the People Act 1832, known as the first Reform Act or Great Reform Act had the following effects:
• it disenfranchised 56 boroughs in England and Wales and reduced another 31 to only one MP
• it created 67 new constituencies
• it broadened the franchise's property qualification in the counties, to include small landowners, tenant farmers, and shopkeepers
• it created a uniform franchise in the boroughs, giving the vote to all householders who paid a yearly rental of £10 or more and some lodgers.
The 1832 Poll Book indicates that just nine people from the village were eligible to vote. Women were excluded by the Act as specified that a voter was a male person.