Sport in Campsea Ashe
Campsea Ashe village may not be considered to have the greatest of history when considering sport, but the archives show that sport has played an important part in the village at times.
Football
In the early part of the 20th century the local football team was reasonably successful and in 1909/10 won 14 of 19 matches played. Click here for more details.
Football was played much later in the century as well - the photograph below was probably taken in the 1960s. Roly Burt, a well known local character who lived in The Glen, is on the back row second left.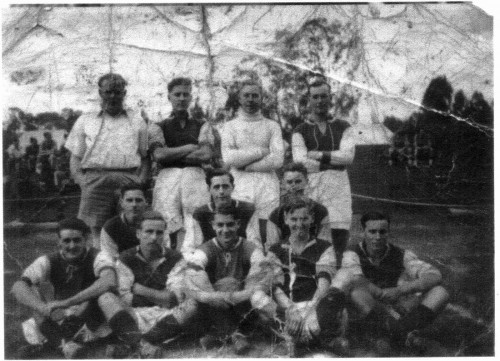 Cricket
Cricket has been played at Ashe park since the 19th century. John George Sheppard was the owner of Campsea Ashe estate in 1845 and he formed a club at Campsea Ashe. He was a friend of the founders of the I Zingari Club and invited the I Zingari to play on his newly formed cricket ground at the end of August 1845. Crowds of over 2000 watched the games apparently.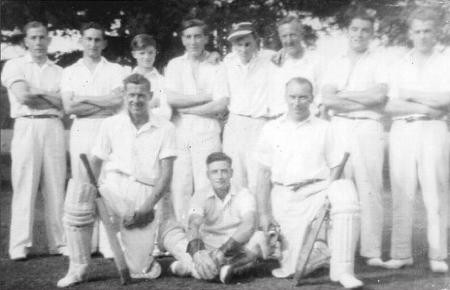 1949 Cricket Team
Lord Ullswater loved his cricket: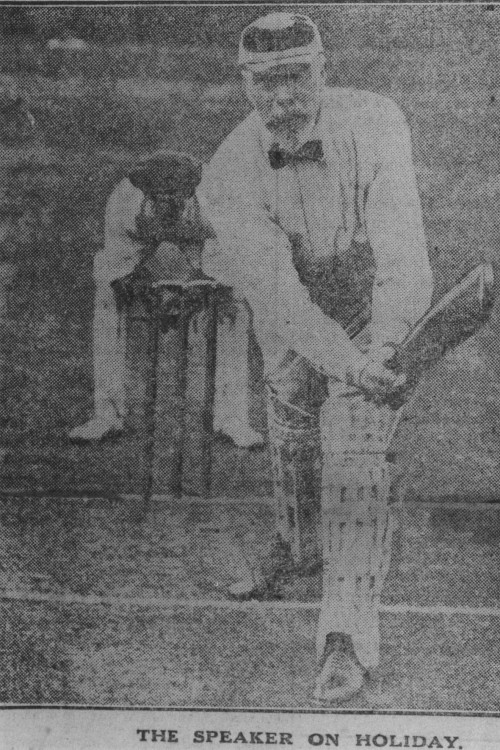 Quoits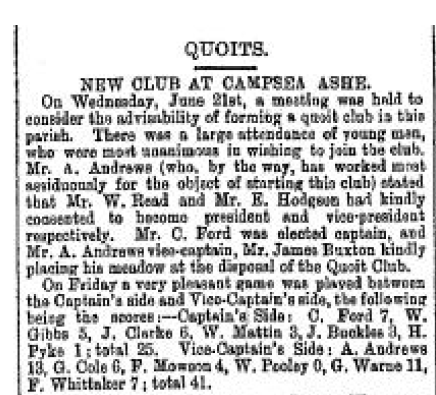 Ipswich Journal 1st July 1893
Shooting
Shooting has long been a favourite country sport in the village right up to the present day. Lord Ullswater enjoyed his shooting: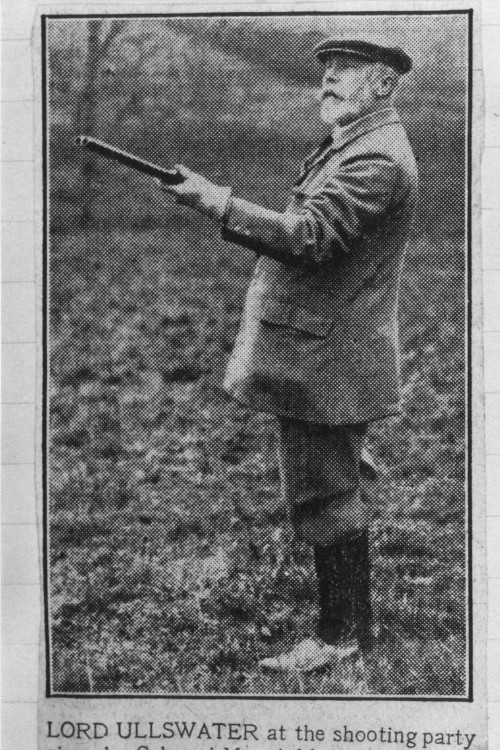 Archdeacon Cory also enjoyed his shooting whilst he was not on duty as Rector of the Parish - see his letter in his biography.
Croquet
During the Great War soldiers recuperated from their injuries at the High House and at Rendlesham Hall. They were encouraged to play croquet: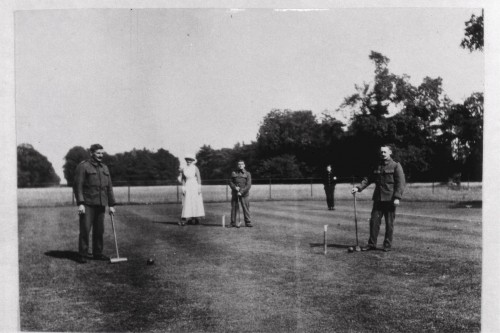 Horse racing
Whilst there is no racing course in the village a horse named Campsea-Ash has raced on various race courses during the 1980s and 90s. Owned and trained by G A Hubbard of Worlingworth, Campsea-Ash was a grey gelding born in 1984. It ran in 55 races , mainly chase and hurle races and it managed 6 wins, 9 seconds and 16 third places. It's total earnings were £46, 865.
Campsea-Ash's first race was at Kempton on 22 January 1988 and its last at Southall on 11th May 1994.